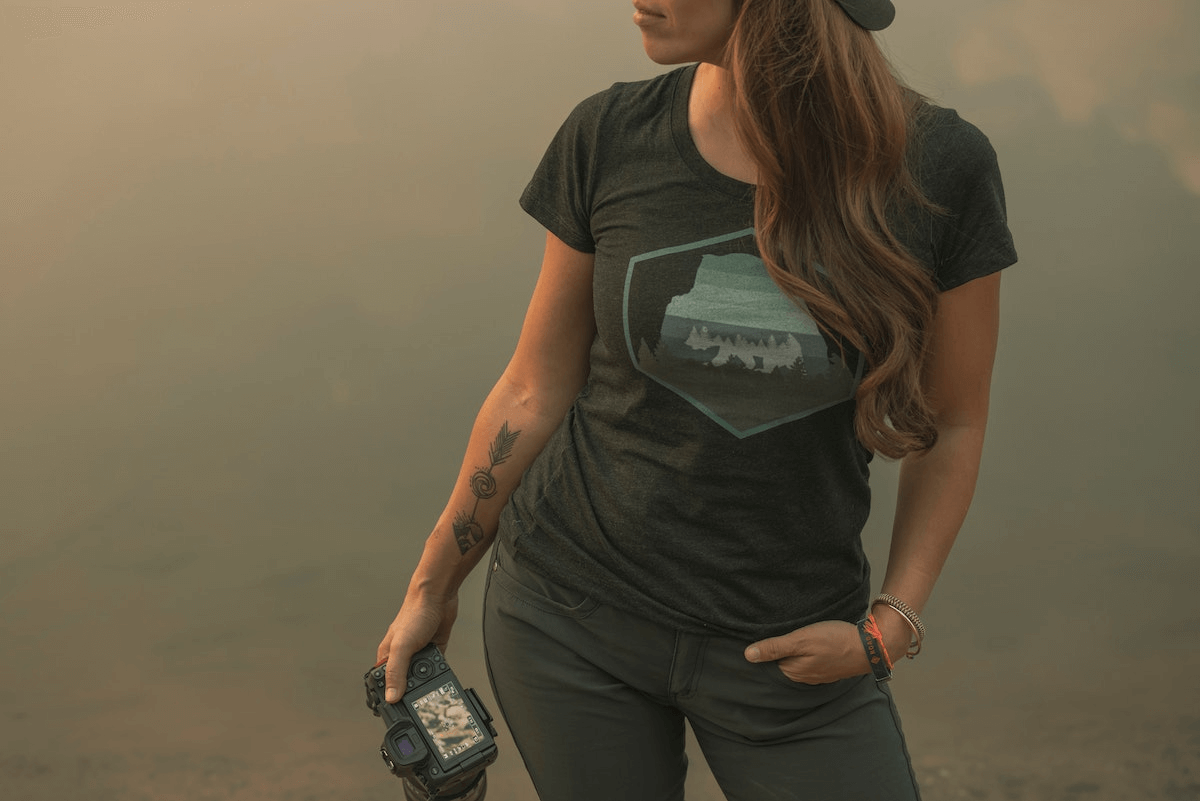 How to Create Unique Merchandise
How to Create Unique Merchandise
In an overly saturated world of content and merchandise, it can sometimes feel a little overwhelming when you are just getting started. If you are a nonprofit selling tshirts to raise funds for your local initiative, you want to be sure you choose the right design and words to get your message across. If you are an influencer looking to increase your brand awareness, you want to choose the styles and colors that your audience will best respond to. And if you're a business that is trying to increase team engagement, you want to maximize the chances that your employees will like their apparel so much that they will want to wear your logo inside and outside the office.
So where do you start? Well, with decades of experience in the design and manufacturing world of merchandising, the Air Waves team has found four key things to keep in mind when you are just starting out.
Here are the four tips to creating unique and successful merchandise, no matter what organization you are or what industry you are in:
Tip 1: Understand Who Your Demographic Is
Picture this: You're out on a first date with a person you only met a few weeks ago. You sit down to dinner and the waiter asks only you what your date would like to eat. What would you do next? Hopefully, you wouldn't just guess something off the menu and hope for the best. What if your date hates anything with apples in it, or what if they have allergies?
So, we agree you should probably ask your date what they would want to eat, instead of just assuming what they want, getting it wrong, and leaving the date with zero chances of a second one, right?
The same principle goes for creating merchandise. So many brands get themselves into trouble because they assume they already know who their demographic is and what they want, without asking them.
Other brands will assume, "Well, I like this, so I'm guessing my customers will too!"
But here's the thing: you are not your customers. And hopefully, if you get it right the first time, they will keep purchasing from you in the future. So why not ask them instead what they want, instead of making an assumption that could be deadly to your brand?
Here are some demographic questions that you can start with when discovering who your core audience is:
What is their age range? How will their age influence the type of merchandise they will buy?
Is our demographic gender specific? If so, which genders?
Does our demographic have common interests? If so, what are they? Can we create any merchandise that speaks to these interests?
Do they have a preferred social media platform that they use? Do we have a presence or a following there yet?
Do they have a preferred physical location that they like to hang out? For example, the gym, certain restaurants, or museums?
What challenges does this demographic regularly face?
What social issues does this demographic care about?
Does this demographic have common professions or hobbies?
Tip 2: Determine What Types of Garments & Designs Appeal to Your Demographic
Once you are able to identify who your demographic is and what they like/dislike, then you can move on to what types of garments and designs will most likely appeal to said demographic.
For example, say you are a nonprofit organization in Denver, Colorado that provides necessary supplies to children in the foster care system and you discover your key demographic is young married couples that like to go skiing. An ideal type of garment would be a long-sleeve shirt, sweatshirt, or even beanie that they can wear when going to the slopes.
As another example, say you are an energy drink company that discovers your main demographic consists of college students looking to pull an all-nighter to study for their next exam. It may be to your advantage to use designs that incorporate witty one-liners about different college majors so that students can feel a personal connection to the merchandise they purchase from you.
Knowing who you are talking to will play a key role in determining the types of garments and designs that you develop and offer.
Tip 3: Trend Spot Where Your Demographic Spends Time
So you know who your audience is and you know generally what types of merchandise they want. But now how do you stay current with the ever-changing trends of the modern day?
From our experience, it is all about connection and never-ending research.
To ensure you are in the know with your audience, we recommend constantly researching what they are talking about and what they care about. A great way to do this is by connecting with key influencers within your demographic. You can connect with these influencers via the social media platforms that your audience cares about.
Some brands will only ask influencers to try out their products or make a video talking about the merchandise. But what you can also do is just ask these influencers: "What would you like to see out of our merchandise at this time?" You would be surprised about how receptive they will be to giving you some insight.
Another great way to trend spot is by utilizing the interactive parts of whatever social platforms your audience is a part of. Is Instagram the biggest pull for your audience? Create an IG story poll asking them to vote between two designs. Or, is your audience mostly on TikTok? Create a series of videos showing different designs – ask your audience to duet or stitch the one that is their favorite, and invite them to share why.
This tip will never stop, since our world is always growing and changing, just like your audience. So we recommend setting up some automated processes to continue your research, or allow a team member to dedicate so much time each week to this continued process.
Tip 4: Listen and React to Customer Reviews
Now this last tip, some may shy away from for fear of rejection or a negative response. However, this may be one of the most important tips that you follow, especially if you have already started your merchandise journey and you are not seeing the response you were originally expecting.
Customer reviews are a fantastic way to solicit free feedback on how you are doing as an organization. All you have to do is ask! The worst they can say is no, and then you simply move on to the next customer.
But how do you go about garnering this feedback? We recommend using a digital service like Feedier or SurveyMonkey. These services are quick, cost effective and easy to set up. They will also help you organize and view your feedback in a clean and easy-to-understand format.
You can ask your customers multiple choice questions like if they prefer tanks, short sleeves, or long sleeves. You can also leave space for open-ended questions like, "How do you think we could better represent you in our merchandise".
Whatever feedback you ask for, be sure that you actually take the time to review and implement changes based on what your demographic asks for. This will show them that you truly care about them as an individual, and will incentivize them to purchase from you again in the future.
Start Designing Today!
And there you have it! Those are the Air Waves team's 4 key tips to creating unique merchandise. Whether you are just starting out, or if you have been in the business for years, there is always room for improvement in these areas.
Looking for a new manufacturing partner for your merchandise? Contact Air Waves today to see if we would be the right fit for you.