Air Waves is a market leader in
on demand apparel printing.
We deliver fast and affordable apparel that reflects the unique expressions of our customers.
Our revolutionary approach to the apparel printing business is nothing short of a game changer for our clients. Using technology and innovation to lead the way, we have successfully transformed the long-time craft of apparel printing into an efficient, technology-driven machine.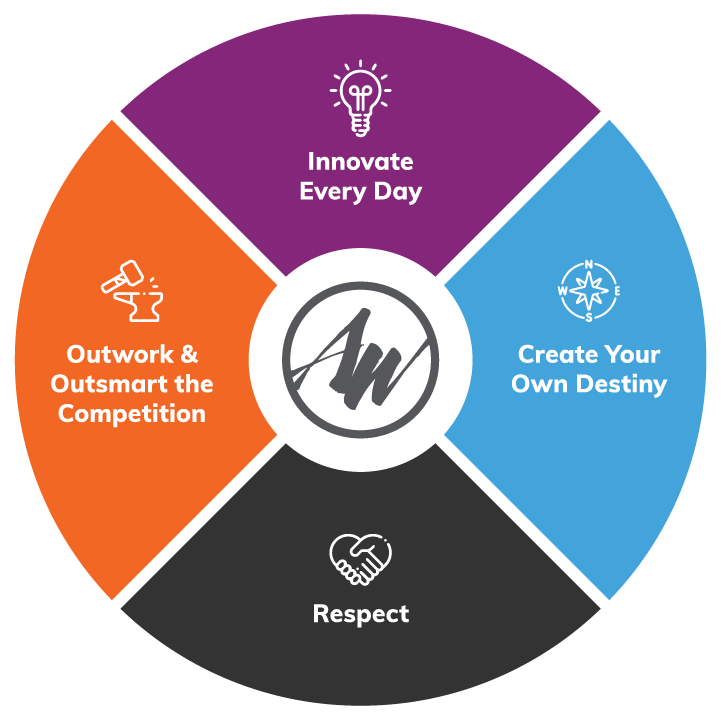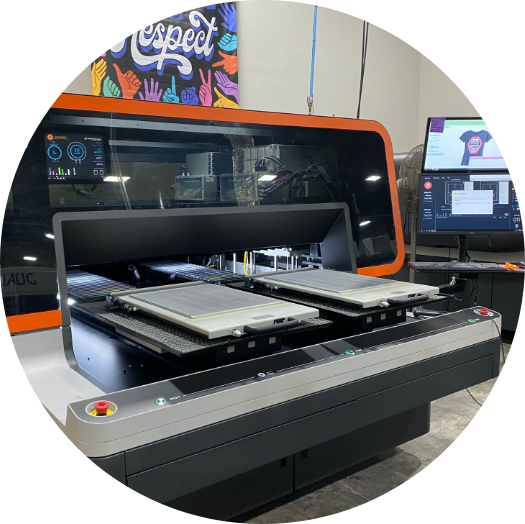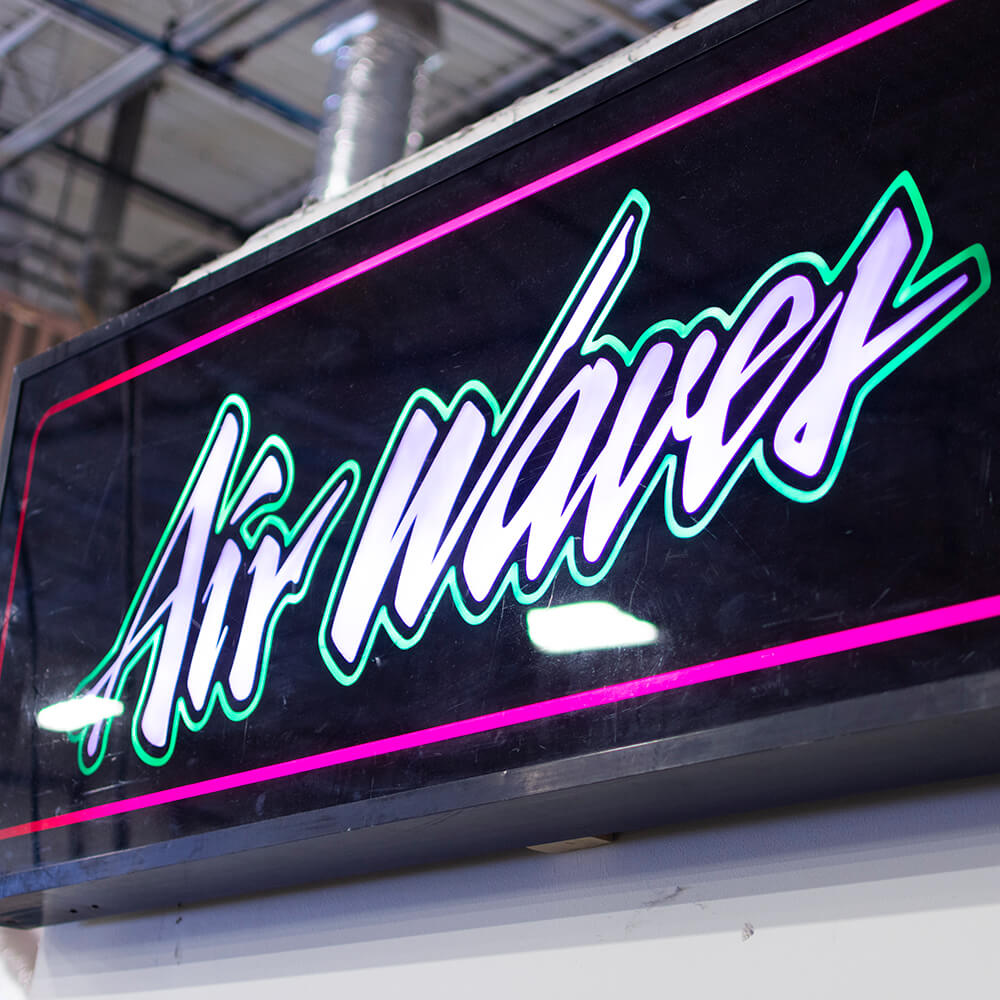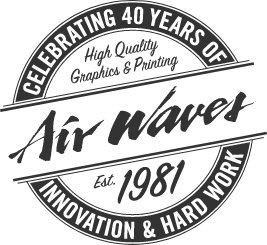 It started with an air brush.
Air Waves was founded as a contract screen printer in 1981 by a group of air brush artists, hence the "air" in Air Waves. While airbrushing a t-shirt may not be the hottest trend of today, in the 80s, it was one of the coolest styles on the market. Our founders capitalized on what was popular at the time and continued to innovate as the years progressed, even as airbrushing t-shirts became a relic of the past.

With an eye to the future, we continue to invest in Air Waves, our employees, and our partners. Thanks to smart, strategic planning and creative problem-solving, we have successfully established a pattern of excellence that will continue for years to come.

By focusing on technology, innovation, and ingenuity, we have evolved as a world leader in the garment decoration industry. Our goal is to continuously improve our business in ways that far surpass the competition.

Outwork & outsmart the competition.
We believe that the path to success is paved with hard work. We work hard because we believe in the work we do. And we continue to push ourselves to be the absolute best we can be—because that's what our customers expect.

Yourself, Co-Workers, Family, Friends, Workplace and Goals. We are a group of dedicated individuals with a cooperative, can-do spirit that has no parallel. By taking the time to properly understand each other and build mutual respect, we can successfully navigate whatever challenges come our way.
Think you'd be a good fit at Air Waves? Apply Today.
We love self starters with an entrepreneurial spirit. We have careers in merchandising, sourcing, customer service and production.