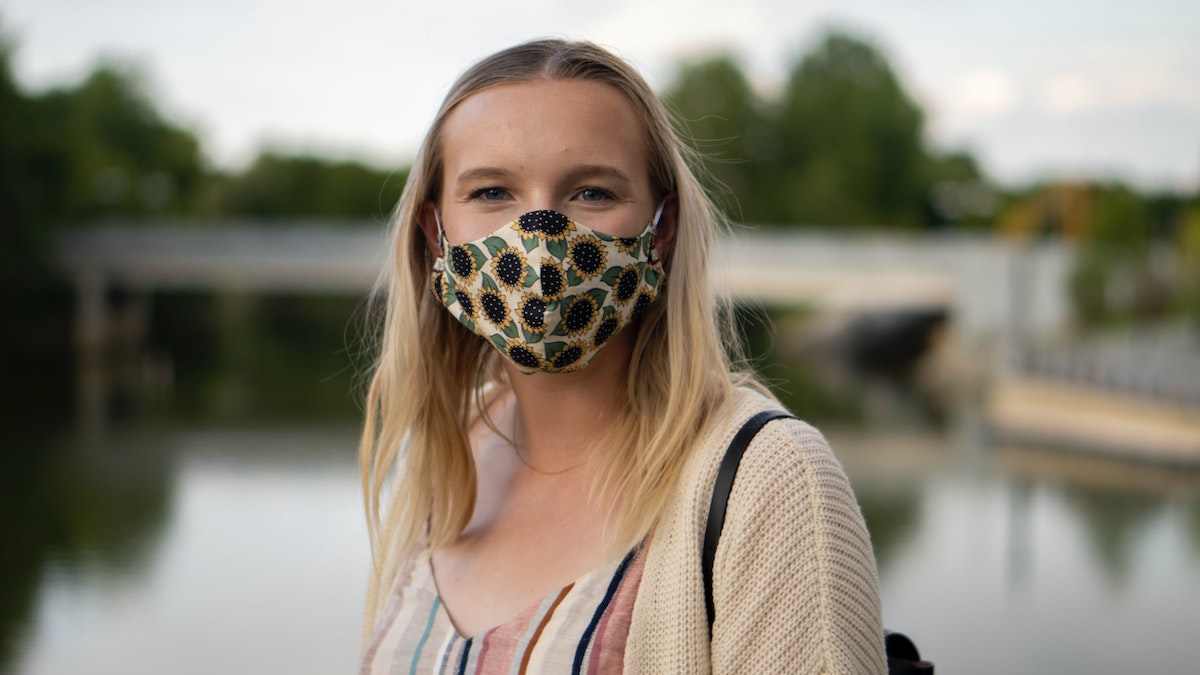 A Year of COVID-19: Air Waves' Response and Industry Shifts
A Year of COVID-19: Air Waves' Response and Industry Shifts
March 2020 was a month the world will not soon forget. And as we near the end of a second March in the time of COVID-19, we decided to take a moment to reflect and speak to the resiliency of our team, our customers, and our supply chain over the past 13 months.
We sat down with Air Waves' leadership team to ask them the hard questions about industry shifts, pivoting business, and where they see the future of apparel manufacturing going in light of the past year.
Q: How has COVID-19 shifted the way Air Waves does business?
A: Fortunately, Air Waves was positioned well to handle the pandemic from both an operations and market perspective. Our team members that regularly traveled to visit our partners and vendors quickly adopted video meetings in lieu of in-person conversations.
Our office teams also shifted gears in a snap. In just a few days, we went to having more than 80% of the office working remotely.
While our production process was fairly siloed before COVID-19, we still reviewed and modified layout, spacing, breakrooms, etc to help mitigate the risks associated with slowing the spread of the virus.
Q: What impacts has COVID-19 had on the sourcing ability for blank apparel?
A: Sourcing was an area where we experienced some difficulties during Q2 and Q3 last year. Rightfully so, countries around the world went into lock down and/or export restrictions. Also, there were quite a few natural disasters in some of the areas that we were sourcing from.
In each step of the garment manufacturing process, it became fragmented and timing threw off our partners. The varying restrictions further complicated this industry. Add in the domestic and international logistics industry which was also complicated during these trying times, it put a lot of pressure on our purchasing team.
However, despite the setbacks, our team made it through by keeping safety as the top priority, communicating with our customers and partners regularly, and finding creative ways to solve new problems.
Q: What is Air Waves doing to keep their staff and their customers safe during this time?
A: For our industry, our consumers do not interact directly with our team since all services are provided remotely.
For our staff, we have made a large number of changes in our facility. Some but not all of those changes include:
Spacing individuals and equipment as much as possible,
Adding additional shifts to minimize the number of people in the building at a time,
Wearing masks when within 6 feet of others,
Providing advance daily cleaning and deeper cleans as needed,
Providing sanitization supplies and masks for every employee,
Implementing individual cleaning procedures,
Building out additional break room spacing and scheduling specific timing for breaks,
Adding hand sanitizer around the facility,
Etc.
We also worked with the local health department on any cases, extended the FFCRA for the optional extended period, allowed individuals to work remote and slowly come back in the office, added partition panels at desks, provided daily testing for staff and encouraged individuals to practice safe decisions outside of the workplace as well.
While we know we do not have a perfect system, we make it a point and focus to provide the best workplace environment possible and continue to evaluate for the future as well.
Our employees, their families and their safety are and will continue to be a top priority.
Q: What trends in apparel did you see increase due to COVID-19 and 2020 in general?
A: Humans have and will always like to find ways to express themselves and the things that inspire them. We provide individuals with that opportunity through apparel.
Obviously, there were a number of themes around COVID-19 and the complexities of life that we all experienced over the past year. We also had more pajama sales than in the past and saw the market move towards online shopping. That moved the industry trends forward about 5 years in a matter of months and really changed the retail world.
Q: What long-term consequences (positive or negative) will COVID-19 have on our industry?
A: Online retail cemented itself and changed what stores are for. We do see the need for experience-focused stores remaining, along with physical presence for many brands. 2020 changed the geographic considerations and the ability to tie the physical and digital aspects of a brand closer together in a way our world had never experienced before.
It also identified the need for last mile logistics to be sorted out and how holiday surges will be maintained in the future. The market also validated the desire for just-in-time processes and the need for planning teams to be very well versed and flexible.
Q: How did Air Waves get through 2020? Did you have to close down at all? If so, what was the process for bringing your team back safely?
A: It was a rollercoaster to say the least, which is what most other businesses are saying as well. We obviously had many roadblocks on a business and personal level within our walls.
We did not close down and per Ohio's guidelines we stayed open with significant changes to the operations. Our operations/production team is the life-blood of our entity and we have some many wonderful individuals who stepped up and contributed even more during this time. If not for their work, the year would not have been as successful.
We are slowly working people back in the office. We are looking forward to 2021 and the many exciting things to come.
Q: Is there anything else you would like to share about a year of adjusting to COVID-19?
A: While most look at 2020 as a negative experience, we are attempting to keep a more optimistic view. We learned a lot very quickly in areas that we were lacking. We found team members who shined during the year and stepped up to help.
Our business learned a lot about the global supply chain and how interconnected we are in our business and with those partners around the world. Everyone was impacted by COVID-19 but we were lucky enough to be surrounded by a large team of individuals who found a way to be flexible and balance their personal and professional lives.
Are you interested in joining the Air Waves Team?
We are always interested in speaking with motivated and creative individuals. Learn more about joining our team and view our open positions by visiting our website.