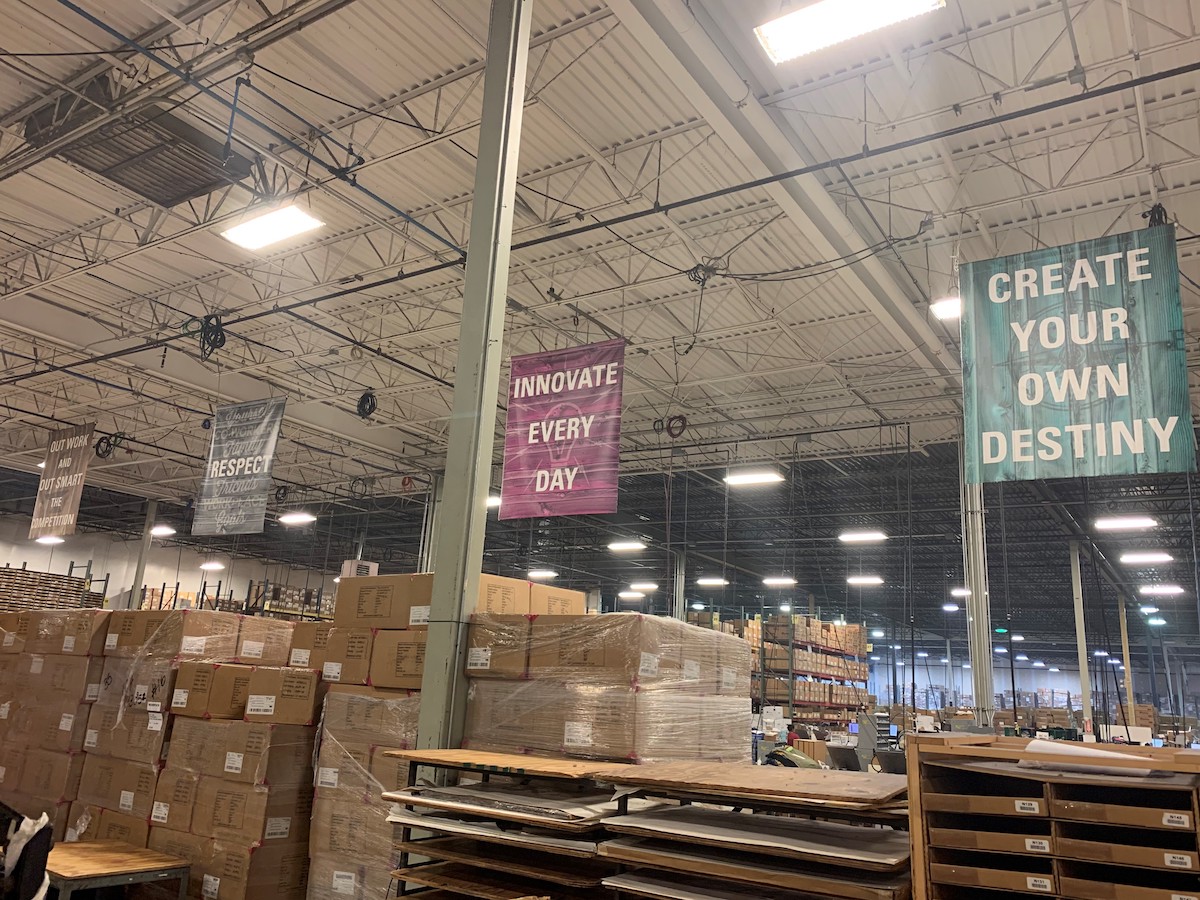 Pillar of Business Spotlight: Innovate Every Day
Pillar of Business Spotlight: Innovate Every Day
By focusing on technology, innovation, and ingenuity, we have evolved as a world leader in the garment decoration industry. Our goal is to continuously improve our business in ways that far surpass the competition.
The Need for Direction
In 2019, the leadership team at Air Waves incorporated our pillars of business as a foundation for the success of our ever-growing business.
The pillars help support a culture in which individuals can thrive. We also had these pillars printed and placed throughout our facilities as a reminder to everyone on our team and to guests what they can expect and achieve as individuals and as a team.
Why 'Innovate Every Day'?
Innovation is the "Forward Looking" pillar. This pillar reminds our team to be creative, bold, entrepreneurial, empowered and driven. With this clear expectation, our staff is encouraged and motivated to think of ways to improve and enhance any and every aspect of our business.
By sharing this sense of ownership with the team, our company is able to stay flexible and ahead in our ever-changing and fast paced industry.
The other great aspect of choosing this pillar is that innovation means a variety of things to each individual. We may innovate in our designs, our operations, our technology, our products or as individuals.
The only thing that is a constant at Air Waves and in our industry is change. Fully realizing this allows us to review all aspects of our business on an on-going basis to determine what is next, how do we succeed, what changes need made and how we can grow.
Our Innovation in Action
2020 was a great display of innovation by our team. We renovated areas of the facility to redesign the operations flow to maximize output efficiency:
During the rise of COVID, we quickly entered the mask business as one of the first to have cloth masks available to our customers.
We leveraged new technology to improve financial reporting.
We had individuals who brought amazing ideas forward to improve internal operations, even as simple as redesigning our labeling system for faster production time.
The Team's Take: Innovation
We asked a few of our team members to describe what the pillar of innovation means to them in their position and team at Air Waves. Here's what they had to say:
"I feel like innovating every day requires not just thinking outside the box but taking the initiative as needed to get the job/task done. Our day to day work can vary and there is an amount of flexibility needed to keep going and getting the job done". – Lucero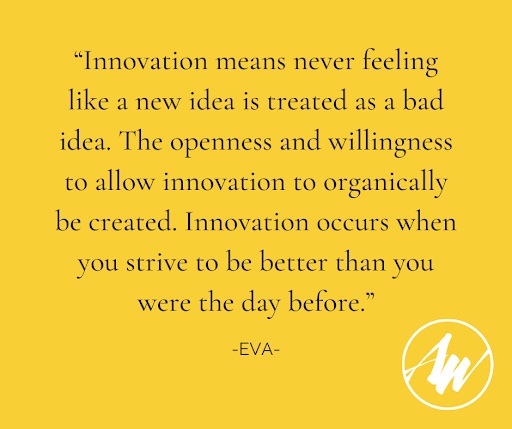 "Innovating Every Day means that I am constantly looking for better and more efficient ways to help my team work, accomplish my tasks and improve the overall processes that I'm a part of. It also means trying new things and sharing them before I'm ready…even if I fail. When there is a culture of innovation, failures only lead to more improvement". – Kyle W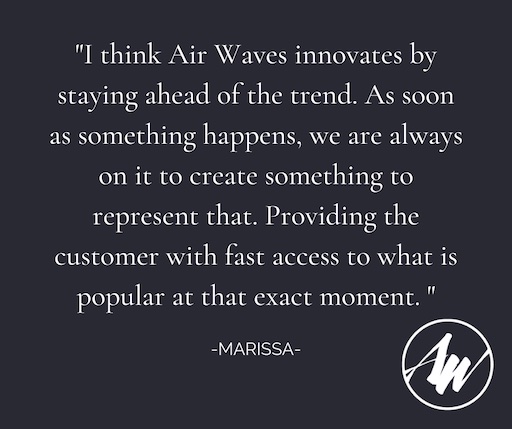 There is no "normal" day at Air Waves. We are always researching, learning, testing, and exploring. Input on how to innovate is not only encouraged, but expected from everyone from individual contributors to executives. There is no hierarchy to innovation at Air Waves which allows us to uncover the best processes and ideas. By fostering an open and creative environment, we find all the ways we can work smarter and not harder. We find the spots that trip up and slow down the competition, and figure out how we can do better. We are successful not because we're the largest company but because we never look at an improbability and call it impossible. – Liz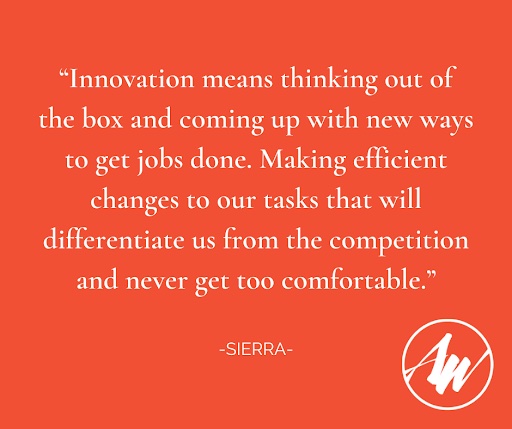 Are you ready to see the Air Waves Difference? Contact us today!