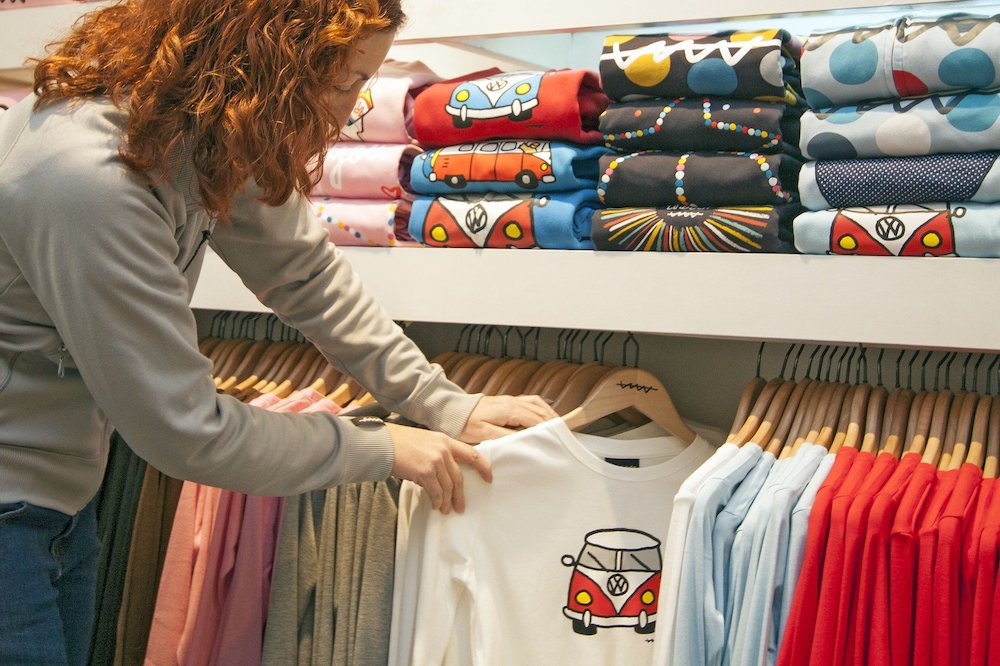 How to Choose the Right Merchandise
How to Choose the Right Merchandise
Congratulations – you just realized that you need merchandise for your business! Whether you've been creating the merchandise yourself up to this point and the demand is just too high, you've decided to create branded merchandise for your employees, or you're getting into creating branded merchandise for your audience, Air Waves has a solution for you.
But where do you begin? What apparel pieces should you start with? How do you create the design, choose the right colors and choose the right fit? How and where will you sell them?
This is where a partnership with Air Waves comes in.
How to Start
If you are still in the beginning stages of determining what your apparel store will even look like, we recommend a little market research to start. If you are thinking about creating branded apparel to appeal to your followers, just ask them: "What would you prefer?"
You can ask if they would like sweatshirts or t-shirts, long sleeves or short sleeves, simple one-sided designs or two-sided designs, color options and more!
If you don't have direct access to your audience yet, just start small. Offer two different styles with a handful of colors. See what sells and then capitalize on similar styles and colors.
Once you're able to complete your market research, we recommend doing a little recon work to see what the competition is up to. While we never recommend using someone else's design, you can get a good sense of the types of styles and color options that your customers are looking for. This is also a great way to determine where you should be at for the price points as well.
Mistakes to Avoid
With forty years of experience in the t-shirt industry, we've basically seen it all when it comes to product flops or failed ideas.
When you're just starting out, we recommend staying away from a piece of apparel that is too niche either by color or design. For example, if you would consider a design to be an "inside joke," you may want to hold off on that design until it is something that your larger audience would understand and relate to.
Another error we've seen is when someone starts with a long list of apparel items. If you start selling merchandise by overwhelming your customers with options, this may deter them from buying. It can also make it harder for you to see what is working and what doesn't. Start with a few solid designs with a smaller number of styles and colors. Once you can get some feedback from your customers about what they like and don't like, you can expand from there.
How to Choose a Printing Partner
So, you know where to start with your designs, you know the two most common mistakes to avoid, now what?
Now, you need to find a partner for your apparel creation that is reliable, fast, and innovative.
Since 1981, Air Waves has been a leader in apparel creation and printing. Our team strives for the highest quality of blank garments with a wide range of sizing and color options to help your vision come to life.
When you partner with our team, you can focus on creating and building your awesome brand, and leave the logistics of fulfilling your apparel orders to us.
Ready to design, print, deliver, and profit with an experienced and innovative on-demand apparel printer?